Welcome & Thanks for Checking Us Out…
We stock Building materials from base to fit-out. With our knowlegable staff, we can assist to provide a range of products for any stage of a build, renovation or landscaping project
We are timber specialists and pride ourselves on the range we can supply. Flooring, decking, sleepers, structural, weatherboards, the list goes on….
Hardware for plumbing, plastering doors, paint, tools, even workwear is available to enable you to finish the job efficiently
Woodmachining services. Whether it's profile matching for architraving or cutting timber to size, our woodmachinist is very experienced and can provide the outcome you desire
30 day credit accounts for our trade customers. Download an application form here > Credit Account Application Form Once complete bring it into store, mail it to us at PO Box 309, Officer Vic 3809 or email to sales@vansteenseltimbers.com.au and we will begin the process
We've got a variety of delivery vehicles from Utes to Crane Trucks to suit your needs
Above all, you will find good old-fashioned customer service with years of knowledge and experience behind us
---
How We Began…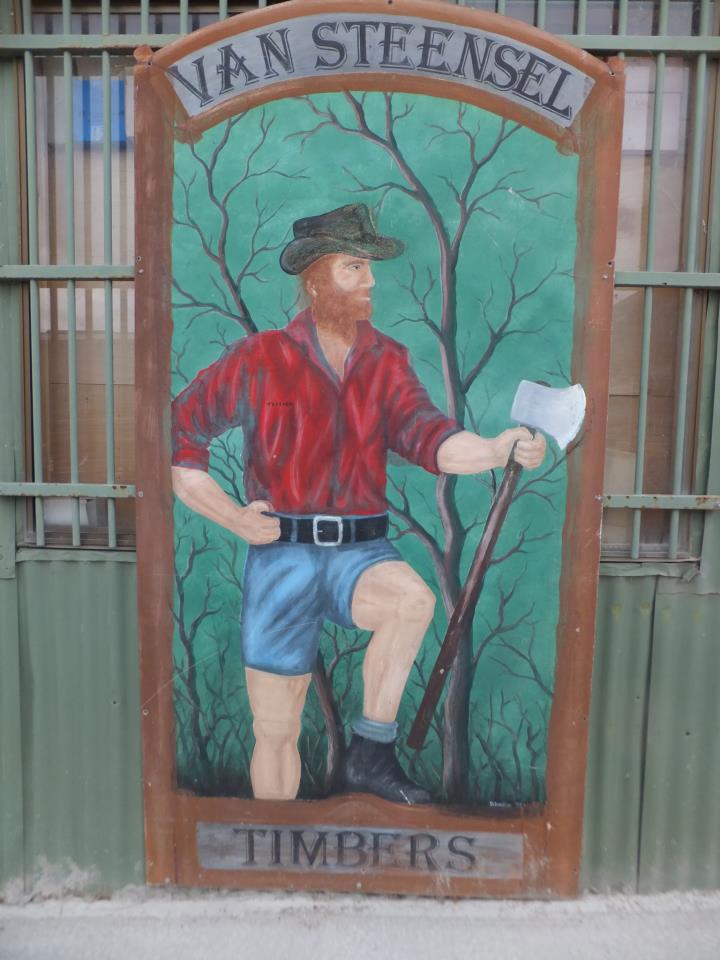 Van Steensel Timbers Pty Ltd was established by Jan Van Steensel back in 1965. The store begun by selling recycled timber which then expanded to sell a wide range of building supplies along with providing woodmachining services. With the success of the first store in Officer, Jan and Freda decided to open at a second location in 1990 in Grantville. Their four sons now operate both the Officer and Grantville stores. Peter and David manage the business in Officer while Bruce and Stephen manage the Grantville store. It is with this family focus that we are able to provide the best service possible, and it is what sets us apart from the rest. Jan has created a legacy within the area of Officer and Grantville that lives on through his children and grandchildren.
---
Our Stores…
At our Officer yard you will find a wide range of building materials from Yellow Tongue flooring to MGP 10 Pine and Spotted Gum. Our accounts team and woodmachining department are also location here. 
At our Grantville yard, along with our range of building materials, you will find a focus on farming and rural supplies, and wide variety of water tanks and treated pine round poles on site. 
Please Note: We do stock transfers between branches daily
Below is our Privacy Policy: